About Herbalife Product Side Effect in CHINA TV
========================================
Herbalife Product Side Effect in ANDHRA INDIA TV9
A woman who consumed a herbal life product for losing weight slipped into a coma. This incident was reported in warangal
ANDHRA INDIA
.
==============================================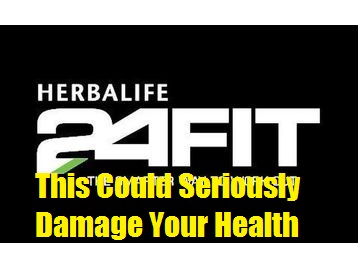 Everyone wants the quick fix, to get rid of the weight gained over the years of an unhealthy lifestyle and with companies like Herbalife offering the holy grail and the body you have been dreaming of, people just get suckered in…
Ive already wrote about other diets such as lighterlife and Cambridge Diet, and with such a s choice of quick fix promised weight loss diets, its hard for people to say no. The problem is people dont put weight on over night, so to lose it properly, you cant just stop eating and crash diet and expect the weight to stay off.
I wont lie to you, stop eating drink these protein shakes, cut your caloiries in an excessive mannor and you will lose weight, but heres the catch – You will also lose the effectiveness of your metabolism!!! And with this your long term way to burn calories effectively.
Even when returning to a normal healthy eating plan, your metabolism will be so destroyed by the Herbalife style Diets that you will just put weight back on and begin the cycle of the yo yo dieting syndrome.

The Horrifying Fact Behind the likes of Herbalife:
Many, if not most Herbalife Distributors are not qualified Dietitions or Nutritionist! They have no nutrtional educational background or even fitness professional qualifications, Scary!
You wouldnt ask an office administrator to change your boiler, you wouldnt ask a school diner lady to treat a cancer sufferer, so why would you ask a diner lady or an office worker for Health, Fitness or Nutritional Advice???
Personally Ive been a Fitness Professional for over 22yrs, and I dont believe I know everything about nutrition, so how can an office worker who has jumped on the band wagon of pyramid selling with the promise of fortunes from their upline mentor give you advice on nutrition? What do they know about macro-nutrients?
Giving wrong advice can at best lead to gaining more weight than you were at the start of the diet once you come off it, at worse people have died by being given the wrong nutritional advice.
Herbalife are now even tapping into the Fitness Game, office workers, dinner ladies, unemployed, unqualified people taking fitness sessions in parks across the UK, my own home town Swindon Ive seen unqualified people giing this sort of advice and take people with obesity problems, unfit people and train them with no knowledge of how the human body works, no understanding or qualifications to show knowledge of anatomy and physiology and train people on mass, these people will have no insurance that will cover any injury from training and advice.
You should always ask the person offering you nutritional and fitness advice what their qualifications are, and if they say they are qualified Herbalife Distrbutors or Lighterlife Distributors, this is just a smokescreen, they are not formal qualifications, they are not worth the paper they are writen on and they are not recognised by the fitness industry.
My advice is to stay away from these people and look for a fitness professional that knows about nutrition and fitness and has the qualifications to go with it.
Herbalife have set up something called 24Fit Club, there are many of these across the UK, some may have a Personal trainer involved but most of the group leaders have no formal qualifications which means the fitness sessions they provide are not covered by any insurance.
There is no such thing as the QUICK FIX SOLUTION, if you want to lose weight long term, you need to have a sensible eating plan by a fitness/nutritional professional, none of these protein shakes work long term and are empty promises, so dont fall for them – seak professional fitness experts in your area, see a doctor with any concerns about going into a fitness regime.
It may come off slower but believe me it will stay off for good!
Mike Buss | Celebrity Personal Trainer/Nutritionist
Iron deficiency which actually affects up to 90% of women in the UK at some time in their lives, according to government statistics, causes a drop in serum ferritin levels which can slow down hair growth.
Faddy Diets like the likes of Herbalife and many other low calorie and meal replacement diets, eating disorders, and drastic weight loss in a short period of time can disrupt the natural growth cycle of hair.
It is thought up to 30% of Western women suffer from androgentic alopecia which can be genetic. If you start to lose your hair in your 20s you should see your GP.
=============================================
Repspace
The Business Network for Work From Home Professionals
CLIPDUDE
Posted: 02-03-2011 9:09 AM
I became a distributor in January 2010, I faithfully used all the products and felt great for some time, in May I had my annual physical and was healthy. I started feeling tired around the end of May so I ordered the 21 Day Herbal Cleanse. I started the 21 Day cleanse the first week of June, following all label instructions to the letter as I did with all my Herbalife products.

I woke up June 20, 2010 with chills and a high fever of 104.8 and severe abdominal pain. My wife wanted me to go to the emergency room but I told her it was probobly a bug and would pass, it did not and after three days of excruciating pain I went to the hospital. My colon was almost completely clogged and ruptured, I had emergency surgery to remove 90% of my colon and appendix. I woke up with a colostomy bag and spent almost a week in the hospital. I spent three months recovering from surgery, and then I had the remaining six inches on either end of my colon reconnected. I quit using Herbalife products after my first surgery as the shakes would bind me up, no matter how much water I drank, I would not have any bowel movement for days. I contacted Herbalife and was asked what products I had been taking, I gave a list of all products and lot numbers and expressed concerns that labels should state that products may not be safe for everybody and I could no longer sell a product that I felt was unsafe, Heralife offered to repurchase most of my products. I had a very bad experience with Herbalife products and could not recommend them to anyone. While I cannot prove the Herbalife products caused my colon to clog and rupture, I can say for a fact that I had a colonoscopy 18 months earlier and my colon was healthy.
Jeffrey Raum, Sharpsburg, Ga.
HAARETZ
NEWSPAPER
By Ronny Linder-Ganz
|
Mar.12, 2009 | 1:24 AM
Israeli woman sues Herbalife, claims products caused liver disease Woman filed NIS 2.5 million lawsuit claiming Herbalife products had caused her chronic liver disease.

An Israeli woman filed a NIS 2.5 million lawsuit yesterday against Herbalife International and its Israeli affiliate, Herbalife Israel, claiming that the companies' products had caused her chronic liver disease, with the risk of future liver failure necessitating a transplant.

In her suit, submitted to district court, Mali Nir, 54, alleged that products marketed by the California-based nutritional-supplements and weight-control company and its Israel affiliate as natural and promoting "health for life" destroyed her health.

The suit claims that she "was never advised that consuming the companies' products could cause irreversible liver damage, and that they could even be poisonous to the body."

Nir said she began taking Herbalife supplements in 1998 and even signed on as an Herbalife distributor. She says that the first sign of a problem surfaced in 2001, when she began to experience fatigue and weakness. She then discovered that she had serious liver damage.

When she stopped taking the supplements, her liver function reportedly returned to normal, but with indications of cirrhosis of the liver, along with problems that included pain, chronic fatigue, weakness and insomnia.

Attached to the suit was a medical opinion from Hadassah Hospital internist Dr. Mayer Brezis. In it Brezis stated that research literature from as far back as the 1990s reported the risk of liver damage from herbal products, and that there was a high probability that the Herbalife products caused Nir's liver problems.

The suit also alleges that Israeli researchers documented 12 cases of severe liver damage similar to Nir's in patients who used Herbalife products like the ones she took.

Herbalife Israel said in a response that the company had not yet received the lawsuit.

Herbalife sells a wide range of dietary supplements, appetite-control and weight-loss products, to "maximize your health and fitness goals," the company writes on its international Web site.


By Ronny Linder-Ganz
HAARETZ
NEWSPAPER
By Sivan Klingbail and Dafna Lutsky
|
Feb.14, 2005
Herbalife instructed its distributors on Saturday night to stop selling the company's "Sesame and Herb" dietary supplement in light of concerns that the product may cause liver ailments.
The directive to cease sales of the tablet, which is marketed exclusively in Israel, came after the Health Ministry informed the company some two weeks ago that in the past 18 months, eight people had developed liver problems, five of whom had used the Herbalife product. Aside from one individual who died as a result of complications unrelated to the use of the Herbalife product, the remaining patients made complete recoveries after they stopped taking the tablet and received medical care.
A joint Health Ministry and Herbalife team has been conducting a probe into the matter.
"The decision to stop marketing the product was made only two days ago because a review process had to be conducted beforehand," said Herbalife Israel CEO Yona Fichman. "As a precautionary measure toward the public of consumers, it was decided over the weekend to stop marketing the product for the meantime."
The Health Ministry announcement Saturday stressed that no causal connection had yet to be found between the Herbalife tablet and liver problems, and that the step taken by the company was merely a precautionary measure for now.
The company reported that it had ordered its 1,500 distributors around the country to stop marketing the dietary supplement, but noted that because the Herbalife products were marketed directly and couldn't be simply taken off the shelves, removing the sesame and herb product from the market was somewhat complicated.
"All the distributors received a full briefing from the company about returning the products," Fichman said. "In addition, the public was informed and we believe that all the products will be returned within a few days."
Group says Herbalife products have too much lead
Reuters
·

NATIONAL POST

NEWSPAPER
NEW YORK (Reuters) - Six dietary supplements sold by Herbalife Ltd contain dangerous amounts of lead if taken in the recommended dosages, according to information posted on Monday on a Web site linked to a long-time critic of the firm.
Herbalife disputed the claim, saying its weight-loss and nutritional products met regulatory requirements in all of its markets.
"The FDA hasn't established a general limit on lead in foods, but we are certainly well within their suggested guidelines," Herbalife spokesman George Fischer said in a telephone interview, referring to the U.S. Food and Drug Administration, which sets dietary guidelines.
The Fraud Discovery Institute posted a letter on its Web site on Monday attributed to Christopher Grell, an attorney in Oakland, California, who specializes in product liability cases.
The letter said recommended daily doses of six Herbalife products contained levels of lead that are dangerous and in excess of what California law allows under its Safe Drinking and Toxic Environment Act. It urged the state to order Herbalife to place "clear and reasonable warnings" on those products.
Barry Minkow, founder of the institute, has $50,000 invested in Herbalife "put" options, betting that the company's shares will fall.
Minkow, a San Diego pastor who served more than seven years in jail for stock fraud, now works to uncover fraud through the institute. He has a history of criticizing Los Angeles-based Herbalife.
Minkow said in a telephone interview that his bet that the company's shares will fall was only intended to finance his investigation.
California law requires businesses to warn consumers if their products contain chemicals known to cause cancer or reproductive toxicity.
The six products mentioned in the letter are the ShapeWorks Protein Drink Mix, Healthy Meal Nutritional Shake Mix, Tang Kuei Plus herbal tablets, Thermojetics Nature's Raw Guarana instant tea mix, ShapeWorks Cell Activator and Multivitamin Complex.
The company says products are sold in 65 countries by a network of over 1.8 million distributors.
Herbalife shares closed down 4.2 percent at $40.17 on Monday on the New York Stock Exchange.
Grell said in an interview Monday that individual tablets may not exceed California's 0.5 microgram limit on lead in dietary supplements, but he said the daily recommended dosage would result in lead exposure large enough to warrant a warning label.
A document purported to be an invoice from Analytical Laboratories in Anaheim Inc, based in Brea, California, for $5,820 for testing the six products was posted on Fraud Discovery's Web site. Analytical Laboratories did not reply to calls and an e-mail to discuss any tests.
Minkow previously uncovered a discrepancy in the biography of Gregory Probert, who was then Herbalife's president and chief operating officer, that led to Probert's resignation in April.
Probert had said he had earned an MBA degree at California State University. The company said he had been enrolled at the university during the 1980's but never obtained a degree.
Herbalife's market value, after Monday's stock decline, was $2.61 billion. It had sales of $2.15 billion in 2007.
Last month, Herbalife said that Spain had issued an alert cautioning on the consumption of Herbalife products due to suspicious cases of liver damage. Herbalife said it was in discussions with the ministry.
"For more than 28 years, tens of millions of Herbalife consumers worldwide have been safely using Herbalife products with an extremely low incidence of serious adverse event reports citing liver function abnormalities," the company said at the time.
(Editing by Toni Reinhold & Kim Coghill)
San Francisco Chronicle

-

Sabin Russell, Chronicle Medical Writer
Published 4:00 a.m., Wednesday, December 31, 2003




Just two days before sale of the herbal weight-loss supplement ephedra is to be banned in California, the Bush administration said Tuesday it would seek a halt to all sales of the product throughout the United States.
A mainstay of Internet marketers and a popular item at the vitamin and supplement counter of health food stores, ephedra is sold as a weight-loss pill for dieters and an energy booster for athletes.

But in the face of more than 16,000 reports of adverse reactions to ephedra -- including 155 deaths -- the U.S. Food and Drug Administration declared that the pills posed "an unreasonable risk of illness and injury" and that their sale should be made illegal.

The FDA has sent certified letters to 62 ephedra manufacturers warning them of the impending ban, which will take effect two months after the agency formally issues a rule.

"Today's notice puts companies on notice of our intentions, and it tells consumers that the time to stop using ephedra products is now," Health and Human Services Secretary Tommy Thompson said Tuesday.

Also known as ma huang, for the herb from which it is derived, ephedra contains ephedrine alkaloids, naturally occurring chemicals almost identical to amphetamine -- the active ingredient in the illegal street drug known as speed. Like other drugs in the same class, ephedrine is a stimulant that can cause short-term weight loss but at a risk of heart problems and addiction.

FDA Commissioner Dr. Mark McClellan said Tuesday's announcement sends "a strong and unambiguous signal about the safety of dietary supplement products containing ephedrine alkaloids."

Although California has been home to some of the largest manufacturers of ephedra, state lawmakers passed a ban on sales of the supplement beginning in January.

"Score one for consumers," said state Sen. Jackie Speier, D-Hillsborough, who wrote the legislation as well as a 2-year-old law that forbids the sale of ephedra to minors.

Gov. Gray Davis signed the ephedra ban as one of his last acts as the state's chief executive, although he had vetoed a weaker set of restrictions approved by lawmakers in 2000 -- the year he had accepted $150,000 in campaign contributions from Metabolife International of San Diego.

Until it stopped ephedra sales last month, citing ambiguities in state laws, Metabolife was among the top producers of the supplement in the country. It also was the target of numerous lawsuits from consumers contending they were harmed by taking the herb.

"One reason major manufacturers have stopped selling ephedra is that the companies have become uninsurable because of massive losses in product liability cases," said Dr. Sidney Wolfe, director of the Health Research Group for the Washington, D.C., consumer organization Public Citizen.

Wolfe said that the FDA should have acted against ephedra much sooner. Public Citizen had filed a petition seeking a ban two years ago, when the ephedra death toll stood at 81.

Metabolife could not be reached for comment on the FDA decision, but in a statement on its Web site concerning the possibility of a ban, it declared its product safe. "In Metabolife's opinion, there is no scientific basis for a ban, and we believe that our ephedra products are safe and effective when taken as directed on our product label," the company said.

It was the highly publicized death of Baltimore Orioles pitcher Steve Bechler during spring training on Feb. 16 that aroused opposition to ephedra. Bechler, who had been taking the supplement, died of heatstroke. On Feb. 28, the FDA disclosed that it would consider an outright ban.
"That was a crushing blow. The death of one famous person counts more than a thousand unknowns, particularly to those in the Beltway area near Washington, D.C.," said Dr. Michael Shlipak, an epidemiologist at UCSF and the Veterans Affairs Medical Center in San Francisco.
Shlipak was the co-author of a study, published in the Annals of Internal Medicine shortly after Bechler's death, that found that 65 percent of calls to poison control centers regarding problems with herbal supplements involved ephedra, which represented only 4 percent of herbal sales.

"This is a dangerous product," Shlipak said. "If it causes you to lose a few pounds, it's not worth the risk."

Shlipak said the FDA has been slow to ban ephedra because of a 1994 law known as the Dietary Supplement Health and Education Act, which requires the agency to prove an "unreasonable risk of illness or injury" before it can ban vitamins or supplements -- a much tougher standard than that for prescription or over-the-counter pharmaceuticals.

He noted that when the FDA considered a ban on ephedra in 1997, the Government Accounting Office, the investigative arm of Congress, issued a report suggesting the agency would be overstepping its authority by such a move. A similar challenge could be raised against the current proposed ban, but Shlipak said "we now have a lot more science than we did six years ago."
How herb became the target of FDA's ban

Facts on ephedra and its ban by the Food and Drug Administration:

Q: What is ephedra?

A: Ephedra is a plant with varieties growing in Asia, Australia, Europe and North America. It is called ma huang in China, where it has been used for 4,000 years to treat respiratory infections. A wild variety in the U.S. Southwest was used medicinally by early settlers to brew "Mormon tea" or "Squaw tea." Typically, the whole plant is powdered and used in pills or other preparations.

Q: What is the medical action of ephedra?

A: Ephedra contains two alkaloids, ephedrine and pseudoephedrine. These compounds can combat congestion and ease breathing in some conditions. But the chemicals in ephedra also affect the heart and can cause a serious rise in blood pressure. A synthetic ephedrine is used in a very limited way in a small number of drugs prescribed for respiratory infections.

Q: What is the most common use of ephedra?

A: Ephedra has been found in about 200 dietary supplements sold over the counter. Ephedra has been promoted at health food stores. Manufacturers and retailers have said the herb is good for weight control, building muscle and boosting energy. The FDA's power to regulate the dietary supplements is more limited than for prescription drugs. The agency can ban risky supplements only after gathering evidence of injury.

Q: Why is ephedra now being banned by the FDA?

A: After years of studying, the FDA has concluded that continued sale and use of products containing ephedra pose an unreasonable health risk. There have been about 1,000 reports of serious health complications from the use of ephedra and 155 deaths. The herb already has been banned in three states, including California. Most organized athletic groups either outright ban use of ephedra and ephedrine or severely discourage their use. A 23-year-old pitcher for the Baltimore Orioles who died suddenly was taking ephedra.

Q: Do companies making or selling ephedra products have a right of appeal to the FDA order?

A: Yes, they can sue. FDA officials said they are ready for the new ephedra rule to be challenged in court.

Q: Is the FDA evaluating other dietary supplements?

A: Yes. Officials said that other products are being looked at, but no immediate action is expected. An FDA publication lists a number of herb supplement ingredients with possible health hazards, including chaparral, comfrey, willow bark and wormwood.

Source: Associated Press

A LOOK AT EPHEDRA

Health and Human Services Secretary Tommy Thompson and Food and Drug Administration chief Mark McClellan held a joint news conference Tuesday to announce the ban of the herbal weight-loss supplement ephedra. The ban will take effect 60 days after a federal rule is formally published in a few weeks..
Ephedra, also known as ephedrine, or ma huang
Properties and uses: Used to prevent attacks of bronchial asthma and acts to relieve nasal congestion; common ingredient in weight-loss products; shown to promote fat-loss and muscle gain in controlled tests
Side effects: Raised blood pressure, can cause irregularities in heart rate, insomnia, tremors and headaches, seizures, heart attacks, strokes and death.Sources: Food and Drug Administration; Harvard School of Public Health